OP kode: 533656
Hjemmelagde påskelys - Perfekt å gi bort i gave
Ikke kast stumper av stearinlys! De kan nemlig brukes til å lage disse vakre påskelysene! Det er overraskende enkelt, og resultatet blir virkelig koselig. Spesielt om barna maler eggene! En perfekt gave til noen man er glad i.
New! Make friends with you on this activity!
info
Klikk her for å se oversikt over alle påskeaktiviteter
Tips! Sett lysene i en eggekartong sammen med noen malte påskeegg og pynt med det du har for hånden! For eksempel gult silkebånd, kvister, fjær eller mose.
Del dine bilder med oss i sosiale medier! Bruk @OfflinePal og #offlinepal
Dette trenger du
Stearin (stumper)
Veke
Egg
Slik gjør du
De større barna kan gjerne delta på hele prosessen (med hjelp fra en voksen), mens for de minste holder det kanskje å male eggene. Det går også an å lage noen egg på forhånd som barna kan male, slik at barna kan være med å lage lysene, men slippe å vente på at stearinen skal størkne.
Kok egget og skjær av toppen. Bruk en skje til å skrape ut innholdet. Klipp til veken og fest den mellom to tannpirkere så den holder seg oppe.
Smelt stearinen på svak varme, fjern eventuelle rusk og gamle veker, og hell forsiktig over i eggene. Sett eggene til tørk i en eggekartong.
La barna få male de i vakre farger, og gi bort i påskegave eller kanskje de blir for fine til å gi bort? :)
God påske!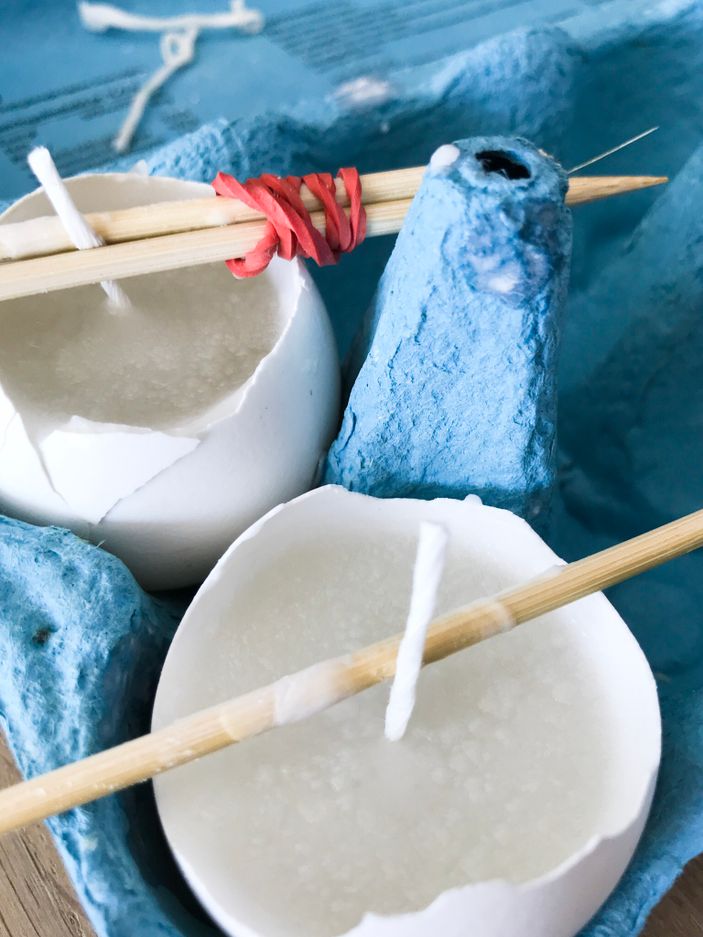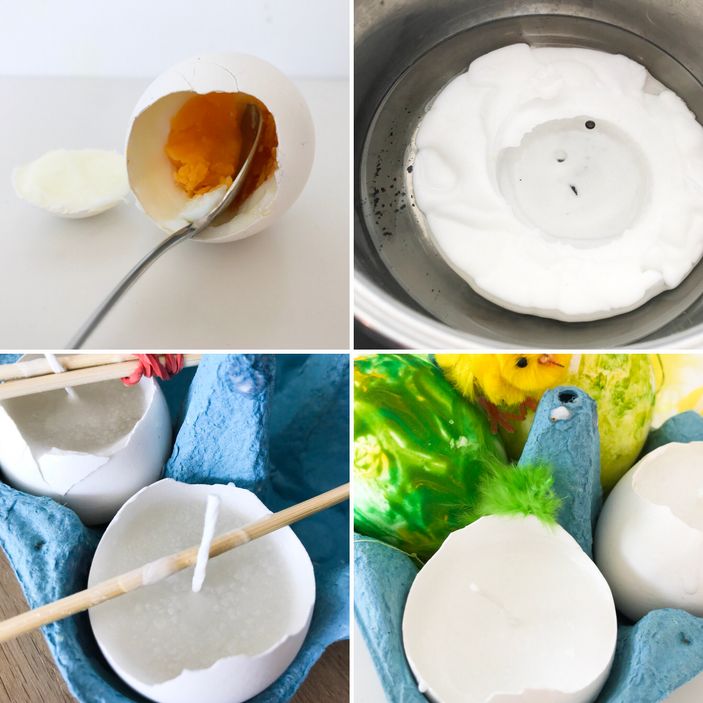 Reviews
(Be the first to review this)