OP kode: 197941
Lag morsomme stressball-figurer av ballonger og mel
Å lage sine egne stressball-figurer er et morsomt prosjekt som holder barna i aktivitet en lang stund. Og barna syntes dette er skikkelig gøy!

New! Make friends with you on this activity!
info
Følg oss i sosiale medier! Du finner oss på Facebook @OfflinePal og Instagram #OfflinePal
Dette trenger du
En stor brusflaske
Mellomstore ballonger
Hvetemel
En tresleiv
Garn
Spritusj
Slik gjør du
Skjær brusflasken i to med en brødkniv slik at du får en trakt (dette bør gjøres av en voksen). Tre ballongen på åpningen av flasken.
Fyll trakten med hvetemel og bruk enden av tresleiven til å dytte melet godt nedi ballongen. Når ballongen har blitt passe stor, tar du den av og knyter en knute. Pass på at det ikke er luft i den.
Knyt fast garn til hår, og tegn på fjeset med tusj.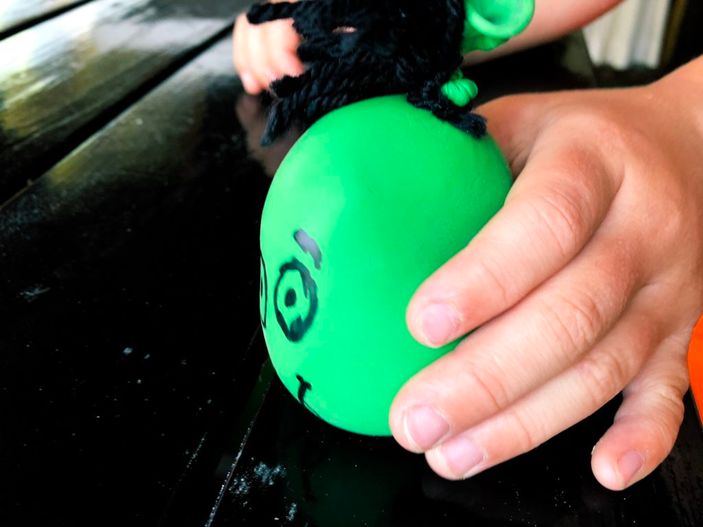 Reviews
(Be the first to review this)